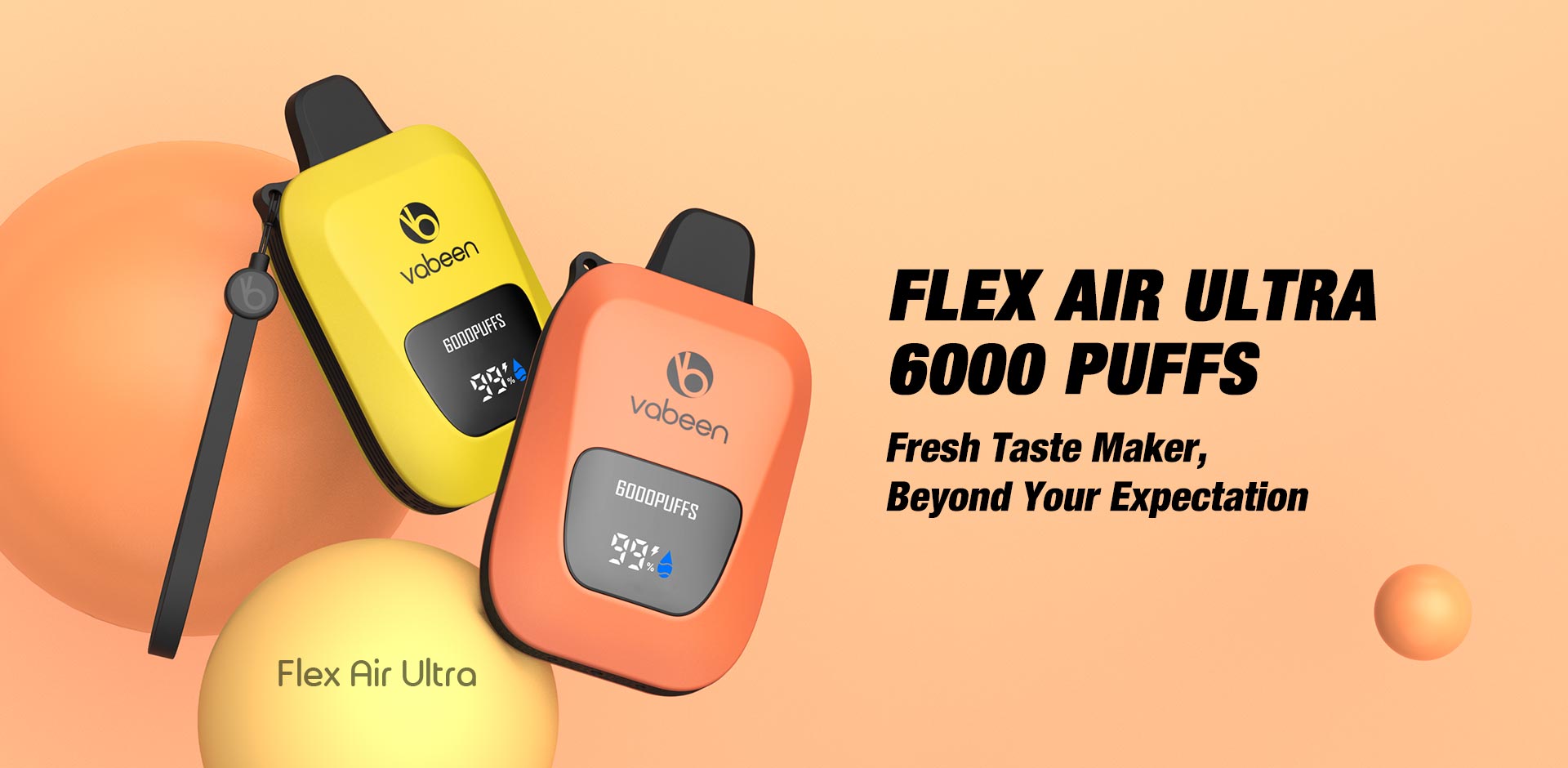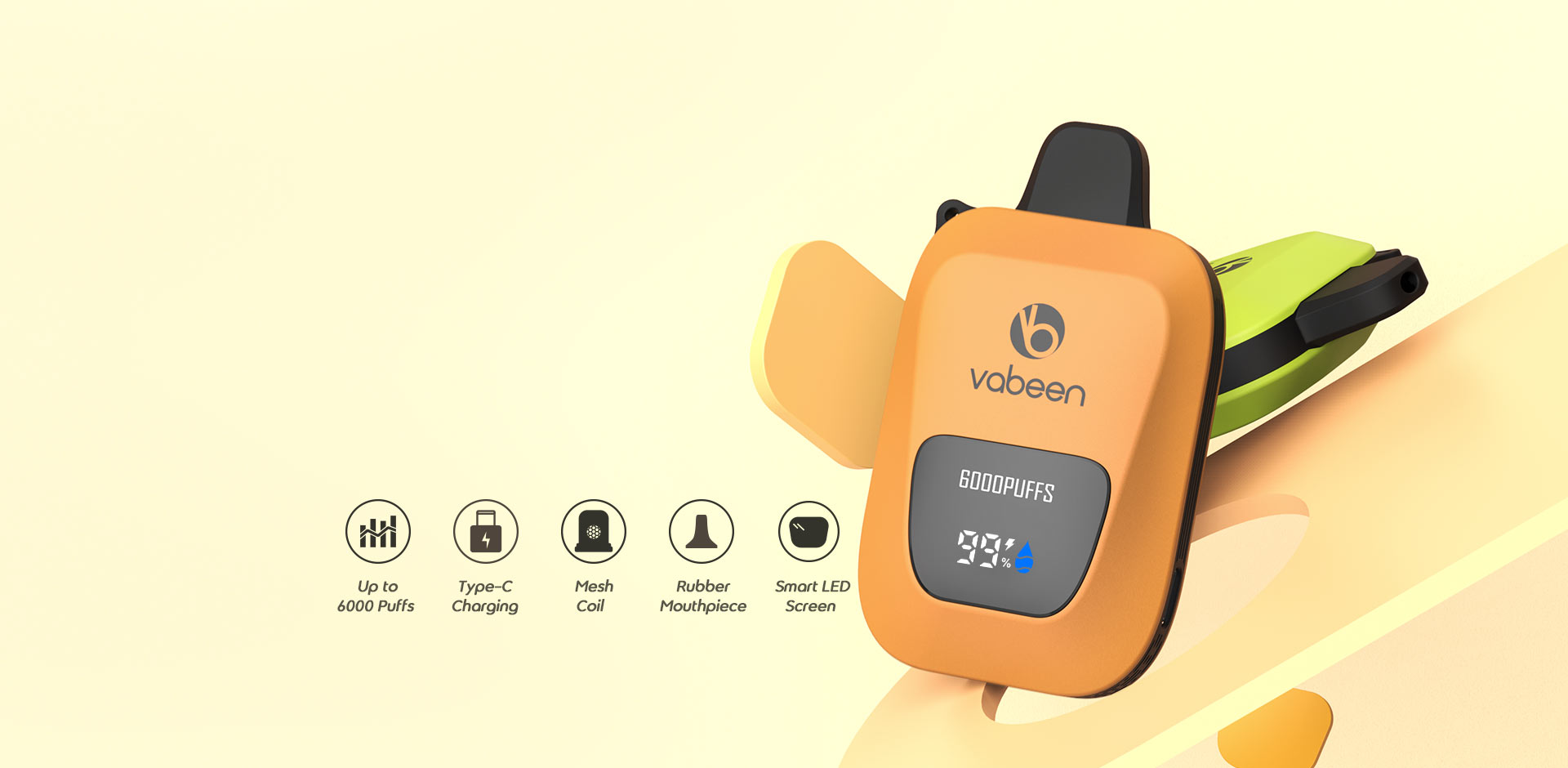 FLEX AIR Ultra, takes your vaping experiences to new heights. Delivers up to 6000 puffs, about 2 weeks of usage. Adopt MESH coil to offer smooth and rich flavor. Smart LED screen, embedded in a small boxy body, for battery life and vape juice level. Premium design boosts the performance, enjoy your vaping.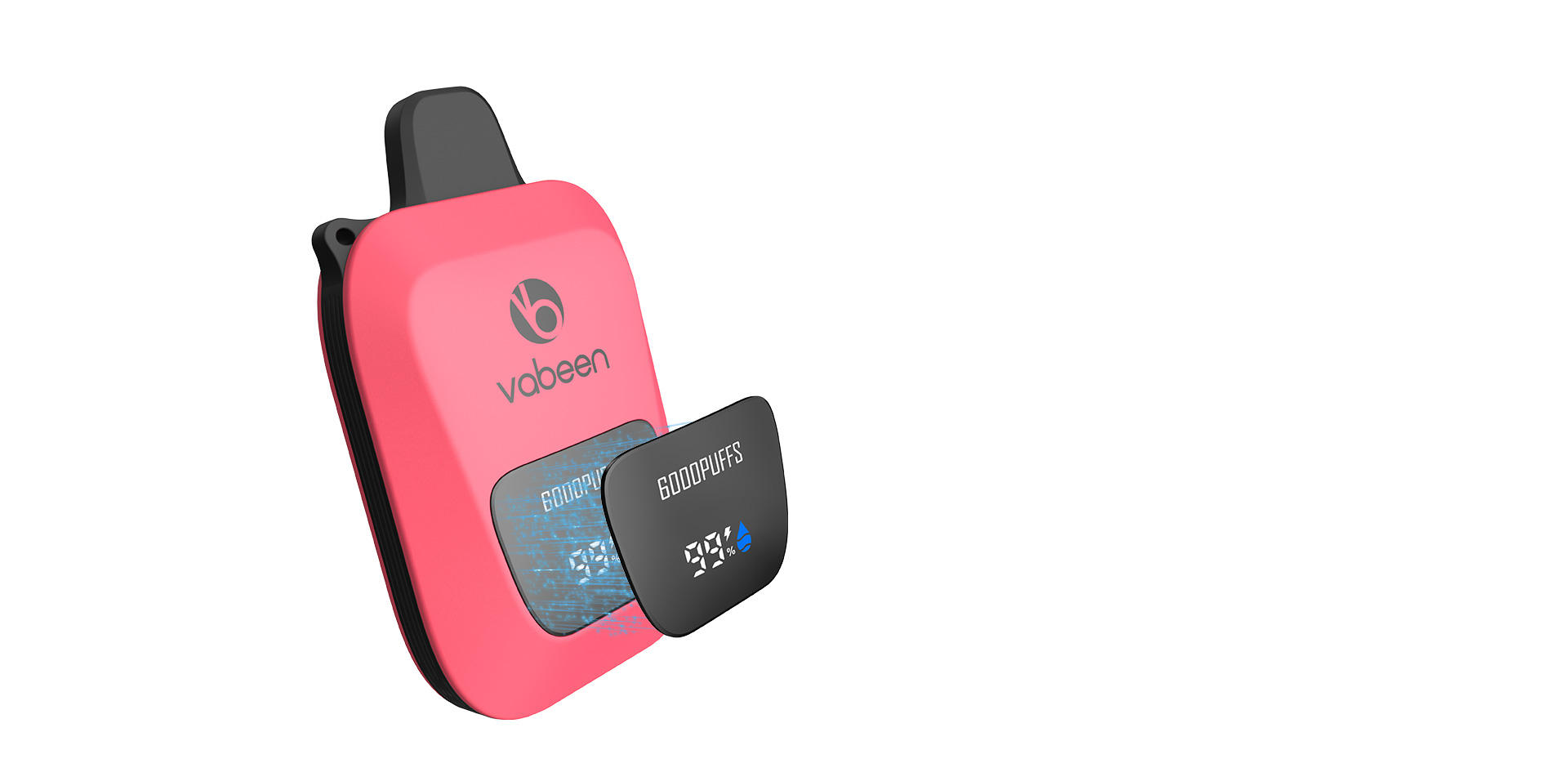 SMART LED SCREEN
Embedded a small LED display on this device for e-juice level and battery life.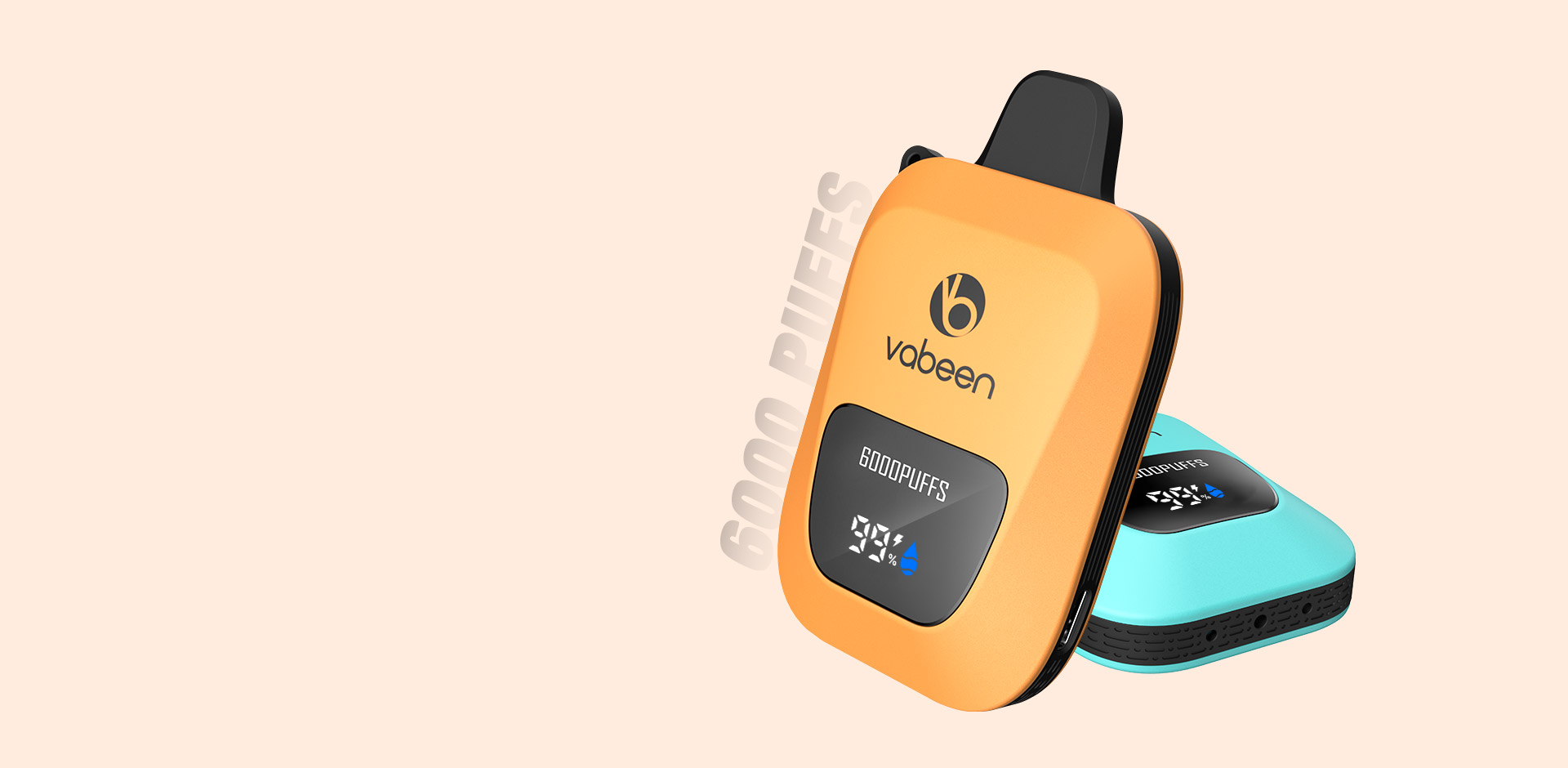 6000 PUFFS, LAST LONGER THAN YOU EXPECT
Up to 6000 puffs, lasts much longer than over 98% of disposables. You'll get 2 weeks of usage on a single device.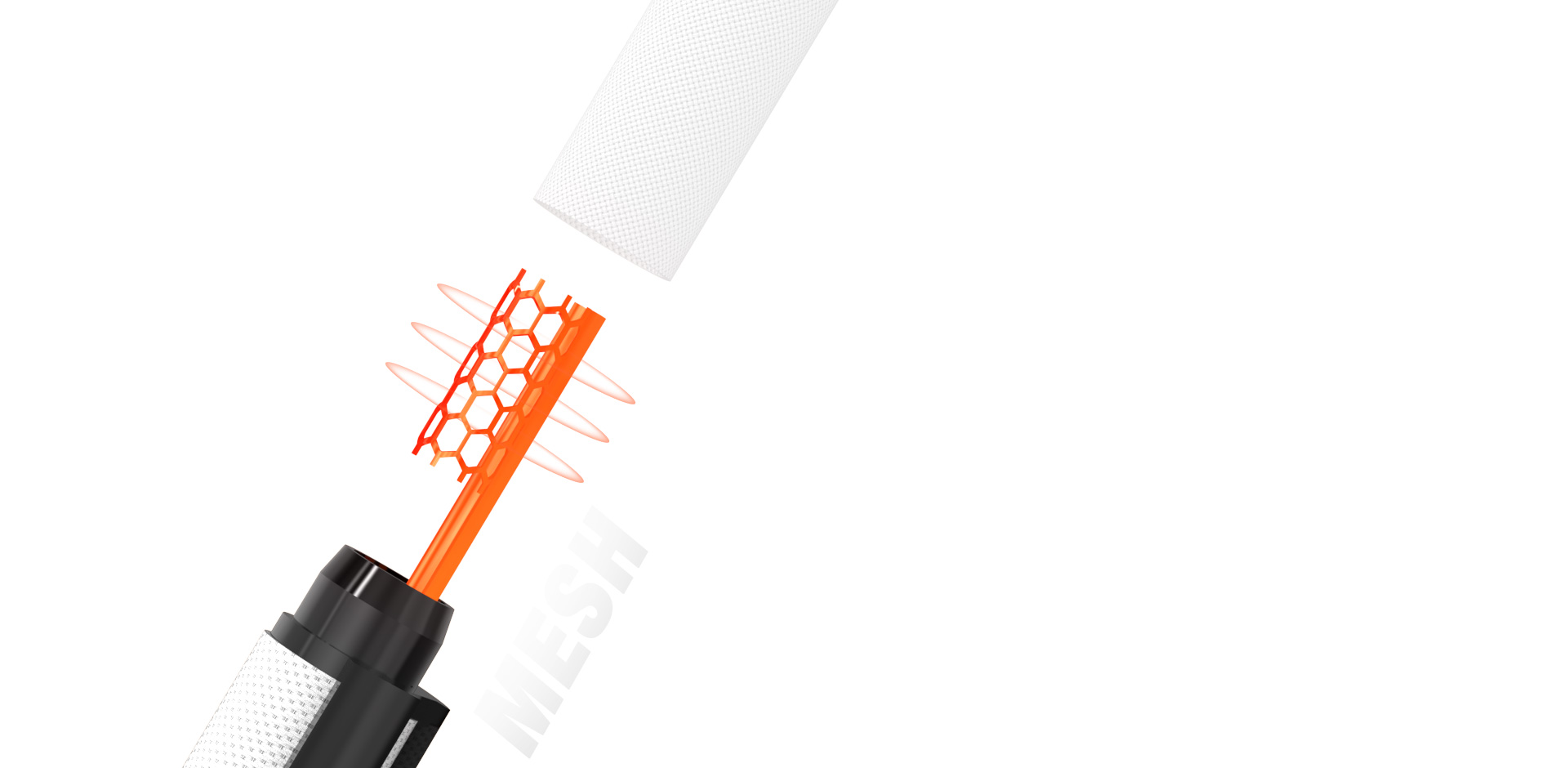 ALL-NEW MESH TECHNOLOGY
HIGHER FLAVOR SATISFACTION
Our new generation of MESH coil technology can provide faster nicotine delivery to quickly satisfy your craving.You'll get the smooth and rich flavor from the first puff till the last.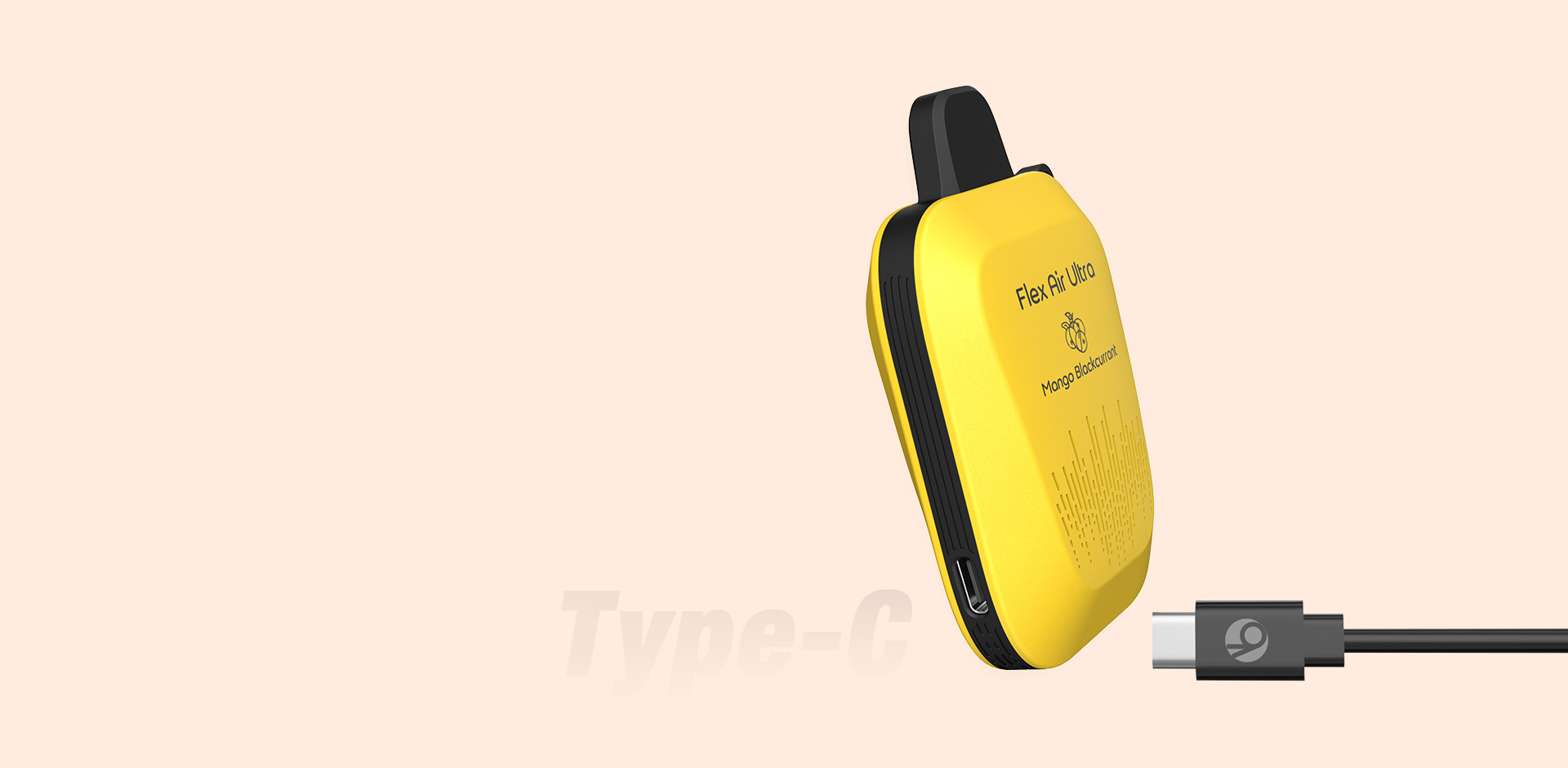 LONG-LASTING BATTERY WITH TYPE-C CHARGE
The battery lasts for a whole day on a full charge.
Use Type-C port for quick charging.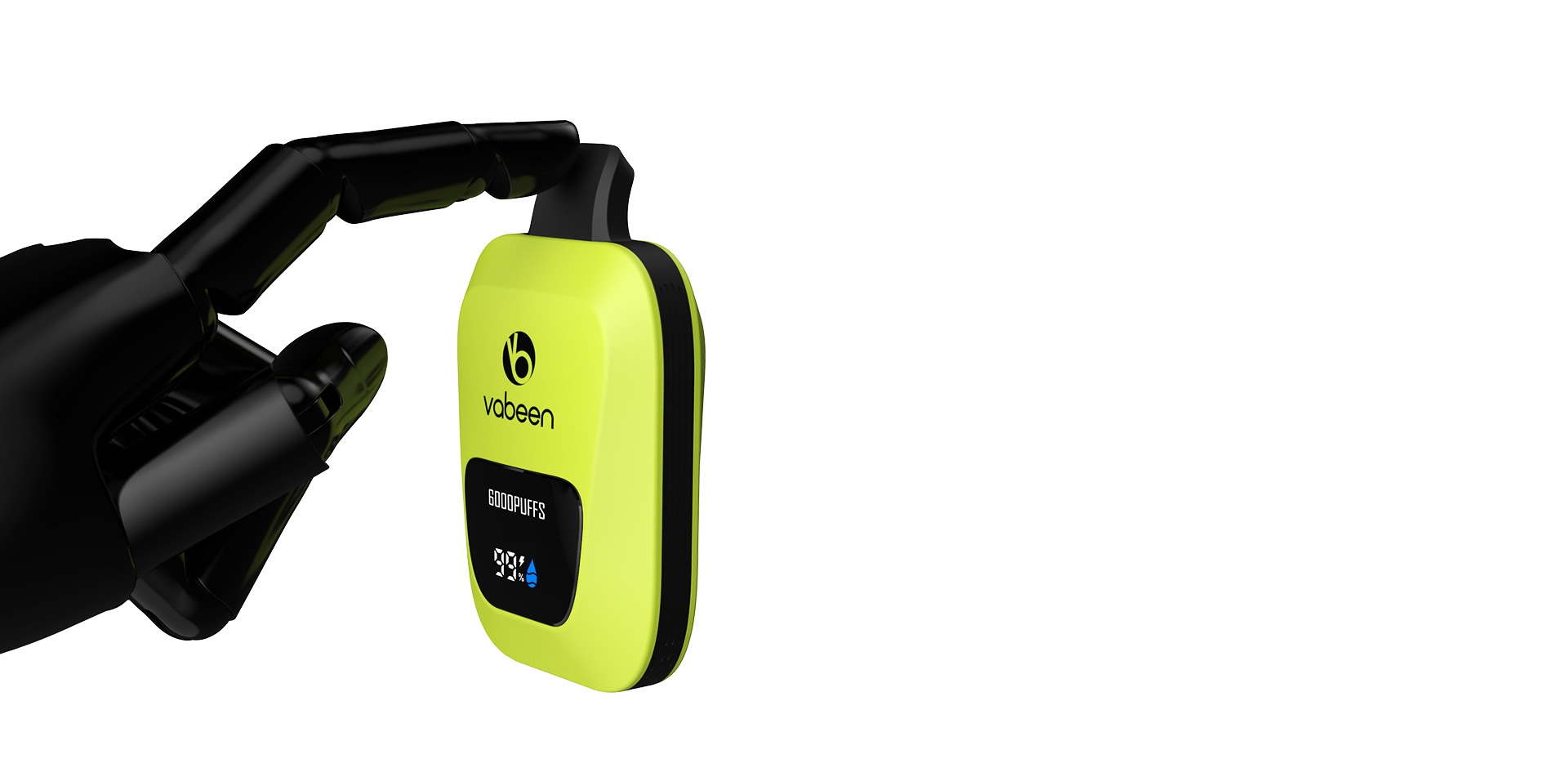 RUBBER MOUTHPIECE
SOFT AND COMFORTABLE
The tinny and lightweight boxy disposables
adopt a flat rubber mouthpiece that perfectly fits into your lips
and is cozier when you take puffs.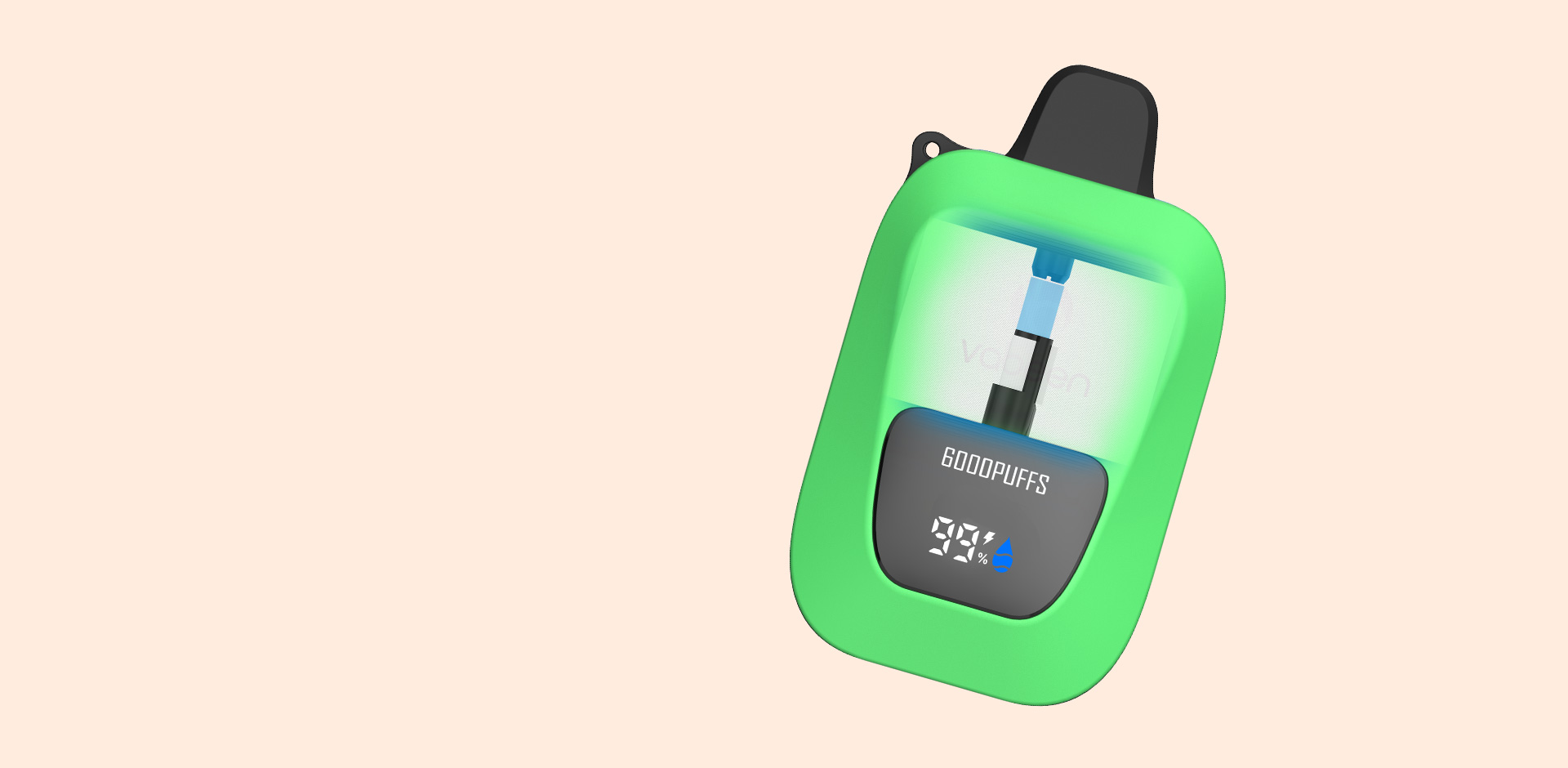 BIG UPGRADE, LEAKAGE RESISTANCE
Multi-layer leak-proof structures lock the vape juice firmly and prevent e-liquid and condensate from leaking, providing a cleaner vaping experience.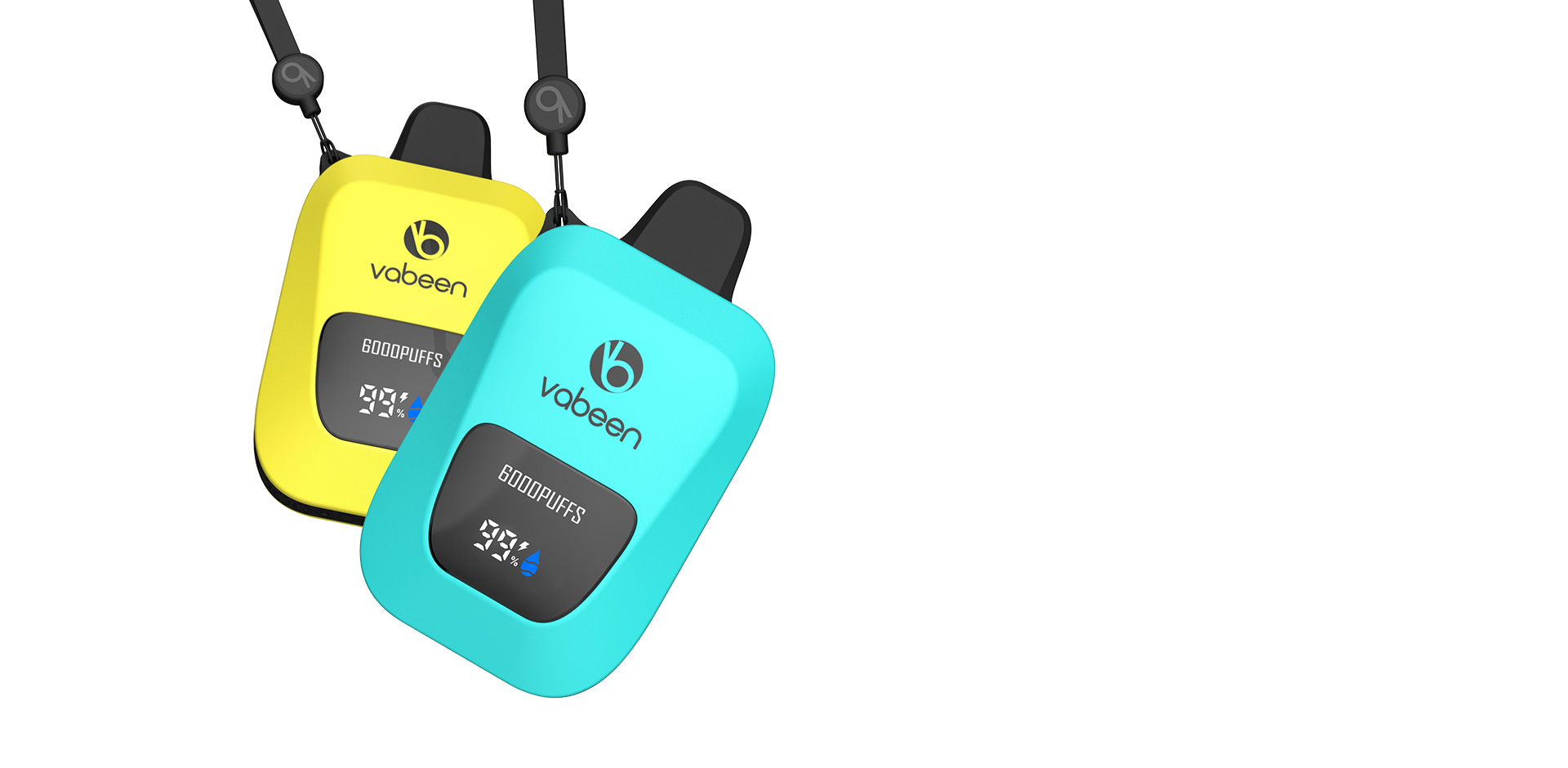 SUPER PORTABILITY WITH LANYARD DESIGN
Pair it with lanyard design to enhance portability, so you can wear it around your neck. More convenient to enjoy vaping anytime and anywhere.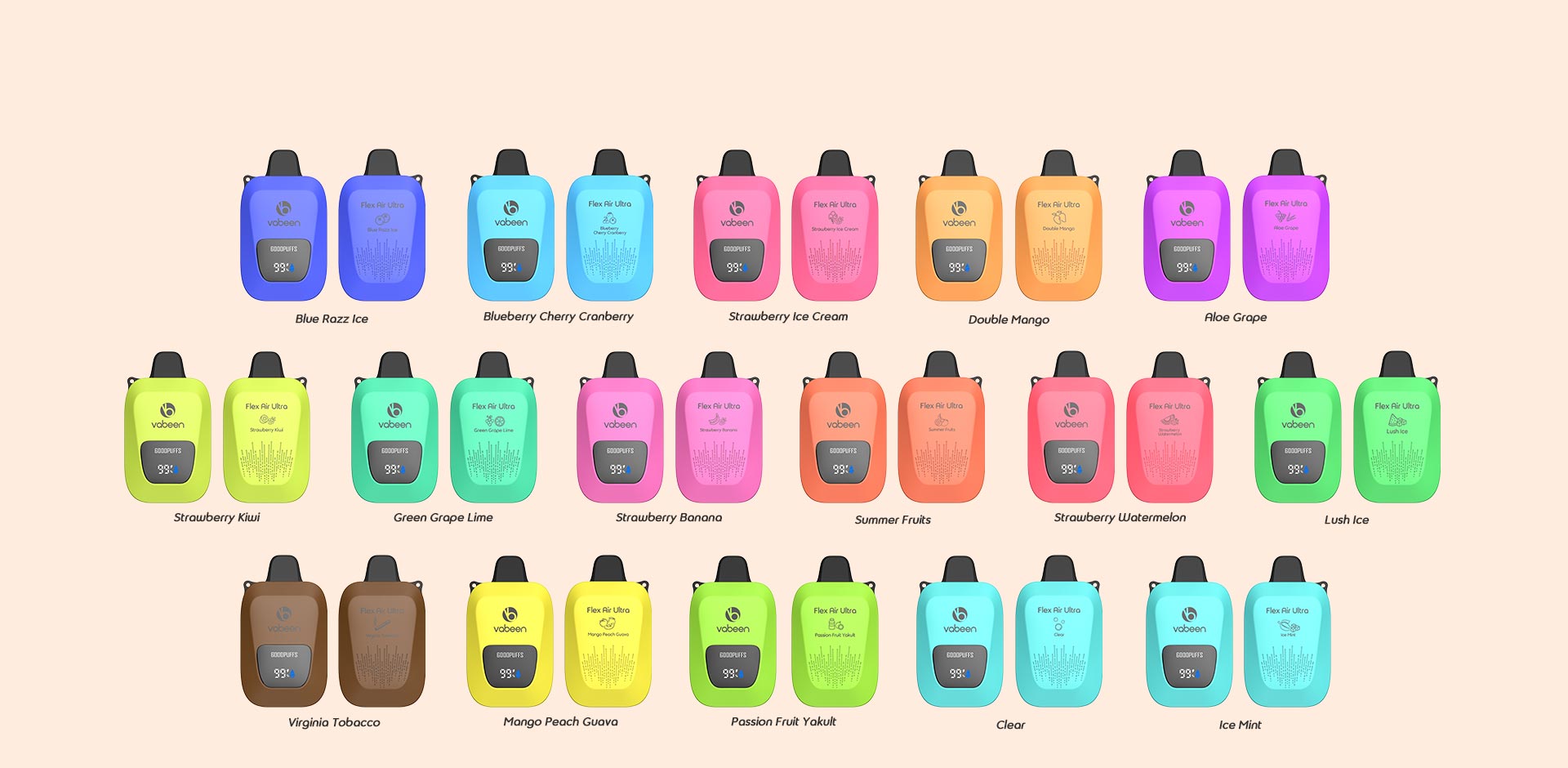 15 FLAVORS TO CHOOSE FROM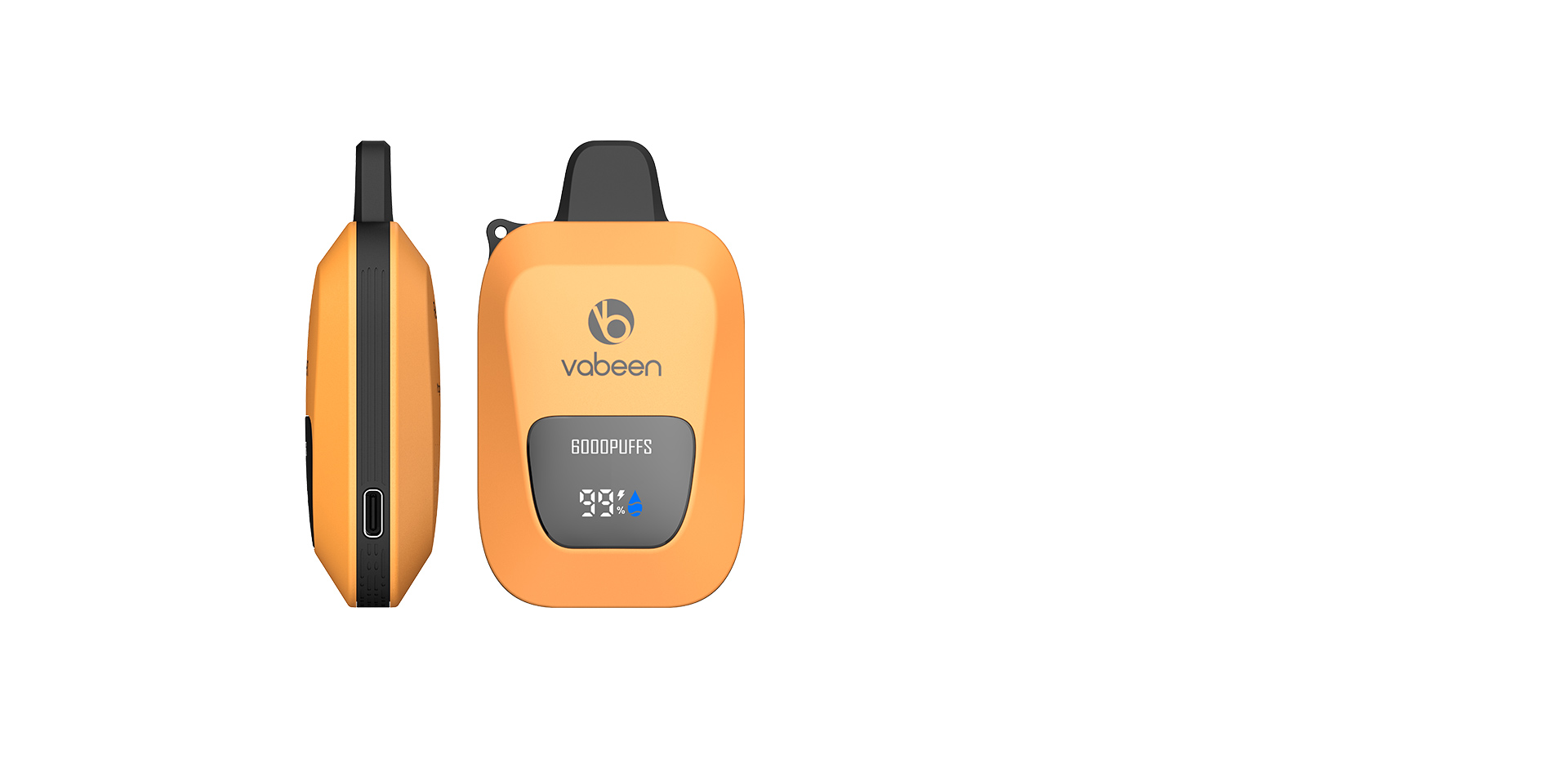 SPECIFICATIONS
Size: 47*23.7*81.56mm
Puff: Approx. 6000
Charging Port: Type-C
Output Power: 11W
Resistance: 1.2Ω