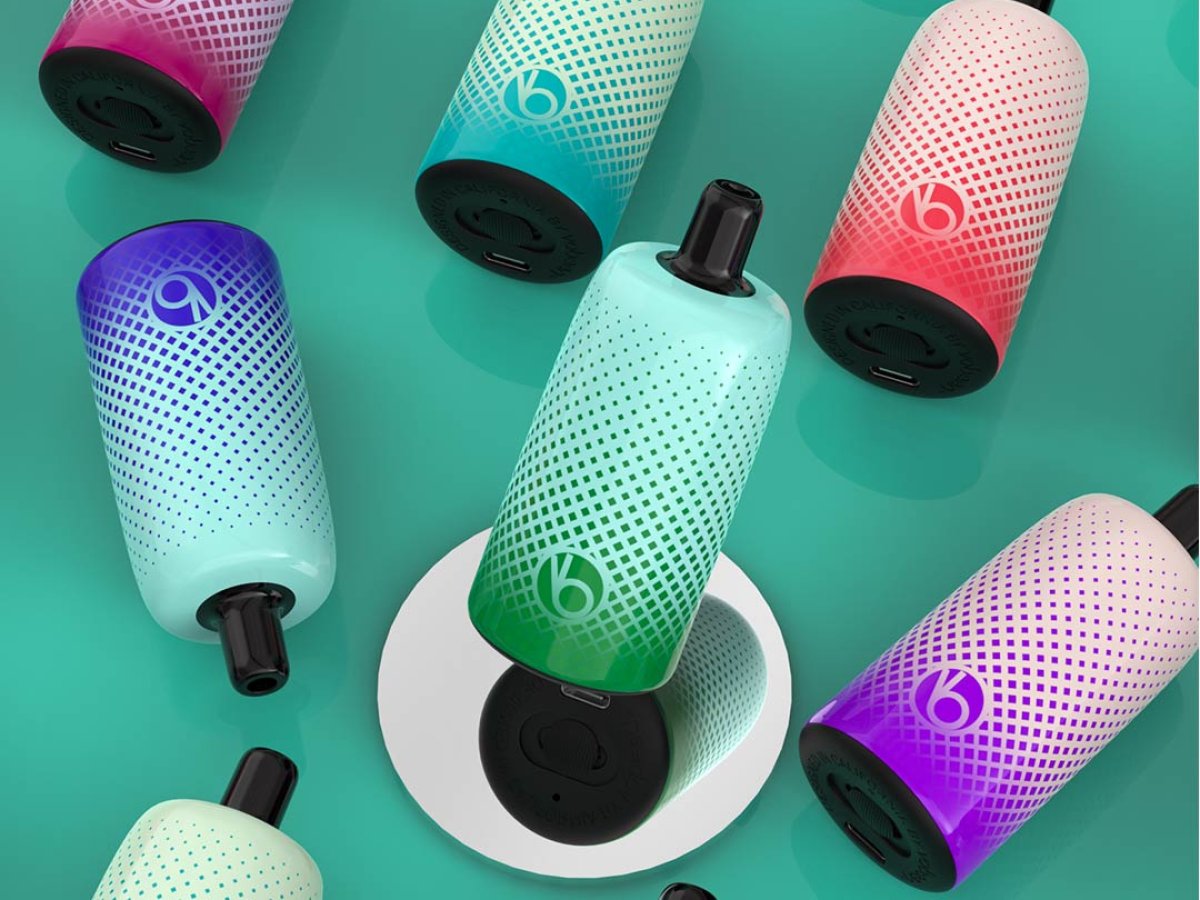 In recent years, disposable vapes become increasingly popular due to their vast improvement in battery life, e-juice capacity, coils and taste, etc. They are very simple to use, compact and lightweight and deliver an excellent vaping experience. Disposables are perfect for on-the-go vaping and good choices for beginners.
Nowadays, disposable vapes not only provide a long-lasting vaping experience but also put out more vapor and smoother flavor.
Vabeen has released a new disposable vape recently, named Plum Pro. This is one of the world's longest-lasting disposable vapes. Each Plum Pro holds 15.5ml of nicotine salt e-juice and comes with a 500mAh battery to deliver up to 7000 puffs for you. It has a huge step in performance and we are excited to bring the Plum Pro to you.
Plum Pro is armed with a newly upgraded Mesh coil that has larger heating area and quicker heating rate for more even heating and fast nicotine delivery. Mesh coil can highly restore the authentic flavor of e-juice to provide a more efficient and powerful hit. And then you can a consistent and rich flavor from the first puff till the last. And the disposables make a big improvement in leak-resistant technology, which designed multi-layer structures to lock the e-juice firmly and prevent internal leaking for a more secure vaping experience.
Besides, the PLUM PRO features airflow adjustment, so you can customize your vaping experience. It has a slider on the bottom of the disposable device which lets you go from a loose mouth-to-lung draw to a tight mouth-to-lung draw.
The LED light is white and lights up like a glowstick when you draw on the device, making you more attractive in the night show, party, bar, etc.
Advantages of Plum Pro Disposable:
Up to 7000 Puffs
15.5ml large capacity
Adjustable airflow
500mAh battery
Recharge via Type-C port
No maintenance required
No refilling required
Super portable
Easy to use
1.2Ω Mesh Coil
Various flavor choices
Cheaper in the short term
The dot array design makes Plum Pro look more trendy and beautiful, and the small, short and stout body creates an excellent grip. It's a prime example of artistic industrial design. You'll love it when holding it. Plum Pro perfectly combines stylish appearance and portability, allowing you to have an unparalleled vaping experience anytime, anywhere. 
Plum Pro is available in 15 fresh flavors to choose from, with options for 5% nicotine. Thus, you can select what you prefer to meet your needs of taste buds. Experience refined flavor and highly restored natural taste with Plum Pro.
Vabeen is an innovative and energetic vape brand. We hope to bring a more pleasant, healthier vaping experience to global adult smokers with cutting-edge technology and innovative vape devices. Our slogan is "Vabeen Feeling, Refresh Anytime". We are committed to building premium vape devices to provide the ultimate sensory experience for you. These devices can give you extraordinary feelings in all aspects, from the look and feel to smell and flavor, refreshing your spirit for a better day.