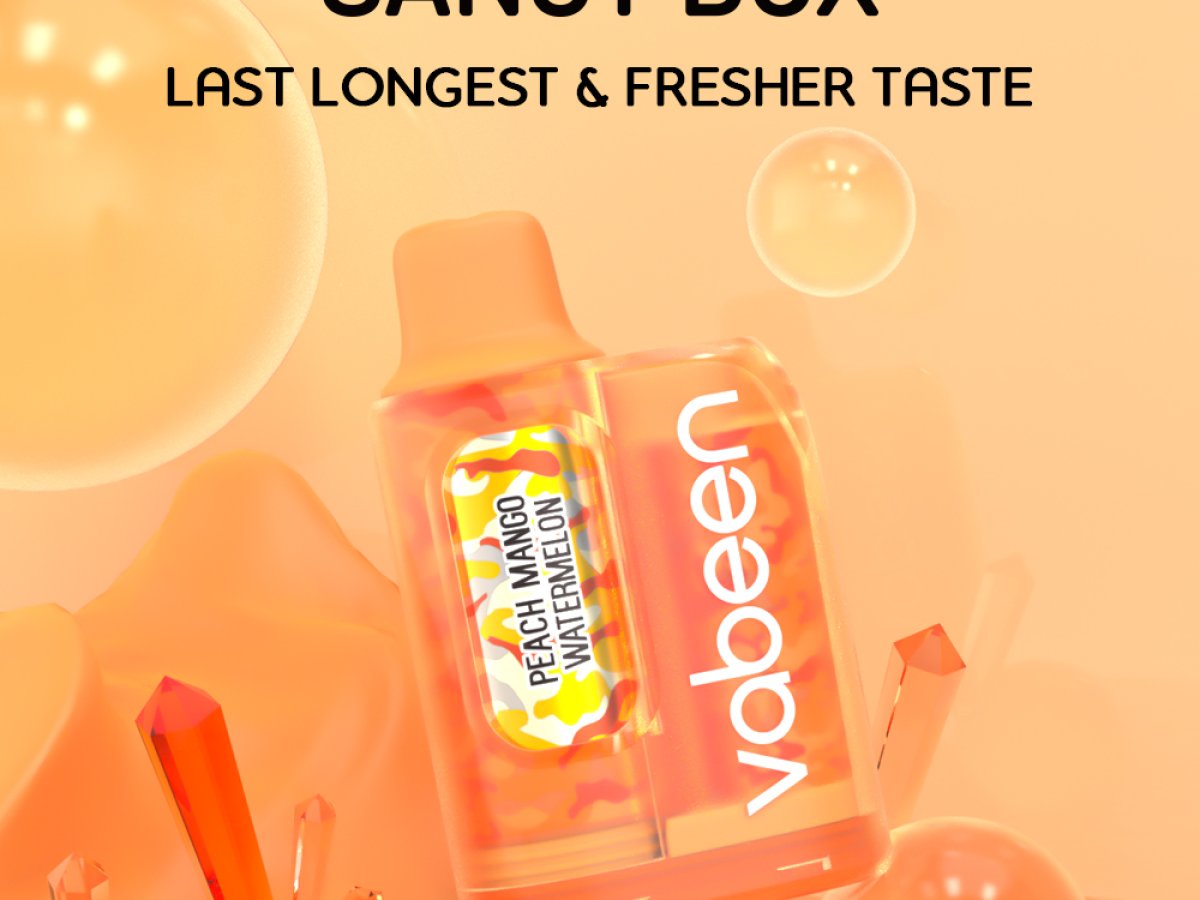 With the increasing popularity of pod vapes, there are many new devices flooding the market. These vapes are compact and as super easy to use as cigarettes. At most, they merely require one step to use. Insert a pod containing flavorful nicotine salt e-juice into the battery and then inhale. And they can provide great flavor and good MTL draw. To cater to vapers' preferences, Vabeen launched two pod vapes, Sancy and Sancy Box. The following article will introduce the two devices to you.
Sancy Box
The Sancy Box is an impressive boxy pod system from Vabeen. It's the latest pod device in their Sancy series and it features huge upgrades that make it the best pod system.
Ultra-compact and stylish, the Sancy Box is a great option for beginners or experienced vapers. One of the upgrades is the pod capacity. The pod on the Sancy Box holds 8ml of e-juice and it will deliver approximately 3000 puffs. Each pod can last you about a whole week. Once the pod is finished, replace it with a new one. Meanwhile, the pod uses Mesh heating technology, which can boost the nicotine and flavor delivery, providing a more consistent and richer flavor. Another upgrade of the Sancy Box is the leak-resistant system. The pod adopts multi-layer leak-proof structures to help prevent e-liquid and condensation from leaking, offering a more secure and cleaner experience.
The pod houses a 550mAh internal battery that is guaranteed to get you through a day of vaping. Plus, it features Type-C charging technology, so it won't take long to make it full charge. It has no button and is draw-activated for simple operation. There is no setting to adjust which provides you with a hassle-free vaping experience. It's compact and easy to slip into your pocket. Besides, with a lanyard design, you can wear it around your neck but feel weightless.
There are 25 flavors available for the Sancy Box. Like other Vabeen disposables, the majority of these are fruit flavors, but there are also beverage flavors like cola ice, candy flavors like rainbow, and some other classic flavors like mint tobacco and mint.
Features
8ml prefilled pod(pod lasts long time)
Type-C charging
Mesh coil
25 great flavors to choose from
Excellent MTL experience
Sancy
The Sancy is one of Vabeen's most distinctive vape devices and comes with one of the best pods. If you are looking for a good vape pod device for beginners, the Sancy is the perfect option. It's sleek, ultra-portable and rounded. And it's super small, making it easy to take around.
In terms of design, one of the highlights is that the pod is a spherical shape, with a metal ring decorated in the middle. You can get an amazing flavor and rich vapor from your e-juice, as well as a satisfying throat hit. Another highlight of the pod system is that it features a ringlike LED light at the bottom. The LED light can glow when you take a draw each time.
For such a small vape device, it packs a 400mAh built-in battery and quickly recharges through a Type-C port. The pod comes prefilled with 2ml of e-juice and will last you 2 days thanks to its low power output. And half part of the pod is clear so it's easy to see the e-juice level. Overall, it's a good-looking device and comes in 7 different colors, including single color and gradient color.
Features
Leak-proof spherical pod
Type-C charging
Small and portable
Mesh coil
Good for MTL experience
Bottom Ringlike Light